Award Winning No-Contract Wireless Home Alarm Systems
24/7 Professional monitoring @ $18.99/month
No hidden fees. No long-term contracts
30 Day risk-free money back guarantee
At Think Protection, we pride ourselves on providing exceptional security at the lowest price in the industry. Protecting your home with Think Protection will save you thousands of dollars without being locked into a contract.
And with Think Protection all alarms come with a zero risk 30 day money back guarantee, full 3-year warranty and our mobile app FREE.
Get the best security at the lowest price with Think Protection.  
Get a free quote today.
Learn about how you can save hundreds with our state-of-the-art wireless home alarm systems with our completely customized, no-obligation security quote.
Call us now to speak with a security professional & get your no-obligation quote!
Call us now to speak with a security professional & get your no-obligation quote!
Flexible Home Alarm Security That Suits You
Our state of the art alarm system is expandable, allowing you to build a package that fits your needs. We offer a full range of products including wireless outdoor cameras, monitored smoke & CO detectors, glass break sensors & flood detectors. These revolutionary devices can be added at any time at the most competitive prices in the industry. Tamper-proof equipment means that even if a would-be burglar smashes the keypad, we still alert the police. And if the power ever fails, your alarm system won't with a full 24 hours of backup battery power.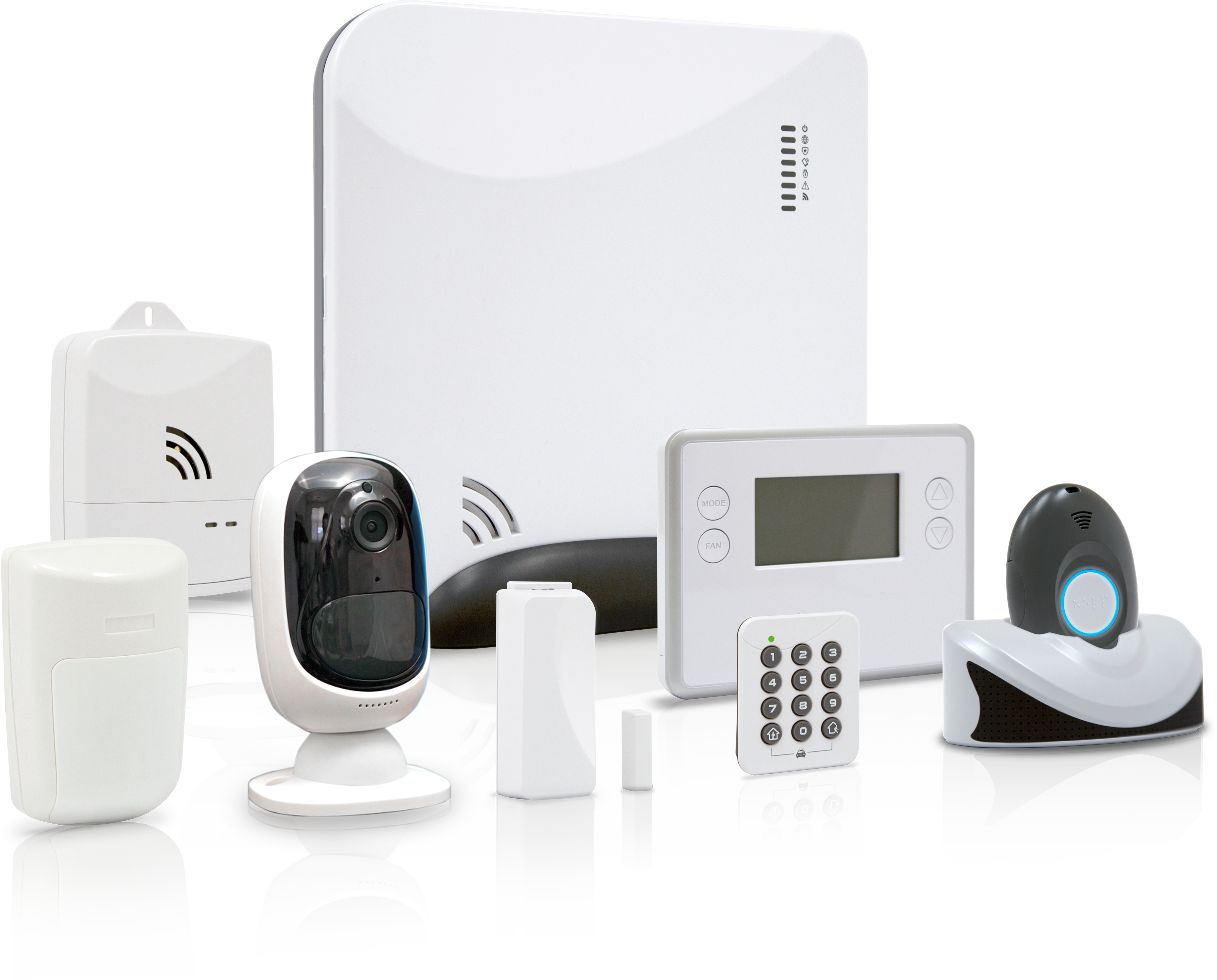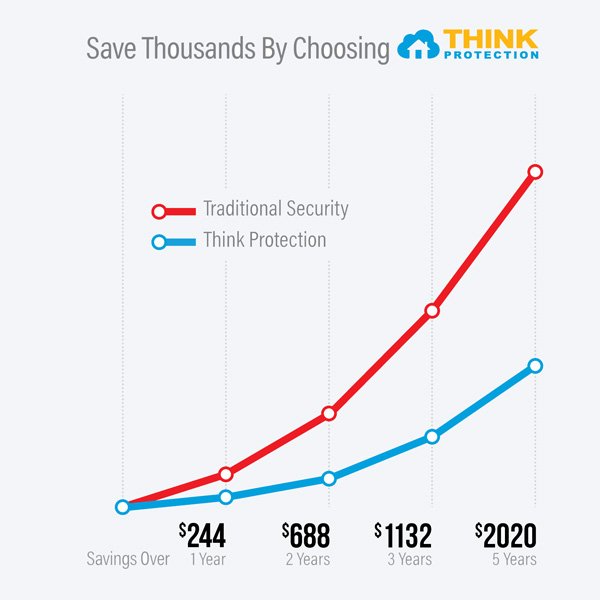 The Security Industry's Been Historically Greedy… Until Now
Traditional alarm companies advertise with promises of free equipment valued at $1000 or alarms starting from only $99. Once you're lured in, they trap you with a 3-year contract which over time can cost you thousands of dollars. At Think Protection we have no hidden costs or long-term contracts At Think Protection, we pride ourselves on providing incredible security at the lowest price. We believe in passing savings to our customers, which is why professional monitoring starts at just $18.99/month. This furthers our commitment to always provide the best customer service in the industry.
Full Control At Your Fingertips
Total control from anywhere, arm and disarm your system, adjust lights, locks, thermostats and garage doors. You'll always be on top of what's going on with alerts sent directly to your smartphone.

Always In Command
Doesn't matter if you're at home or on the go you can easily arm & disarm your home alarm system through our mobile app.

Smart Home Control
Control lights, plugs, thermostats, locks & more with our Home Automation upgrade.

Alerts & Notifications
Smartphone notifications inform you if the system was disarmed, sensors triggered or if batteries are low.

Assign Access Codes
Create and assign access codes in the mobile app. Set them to expire or have them work during hours you choose.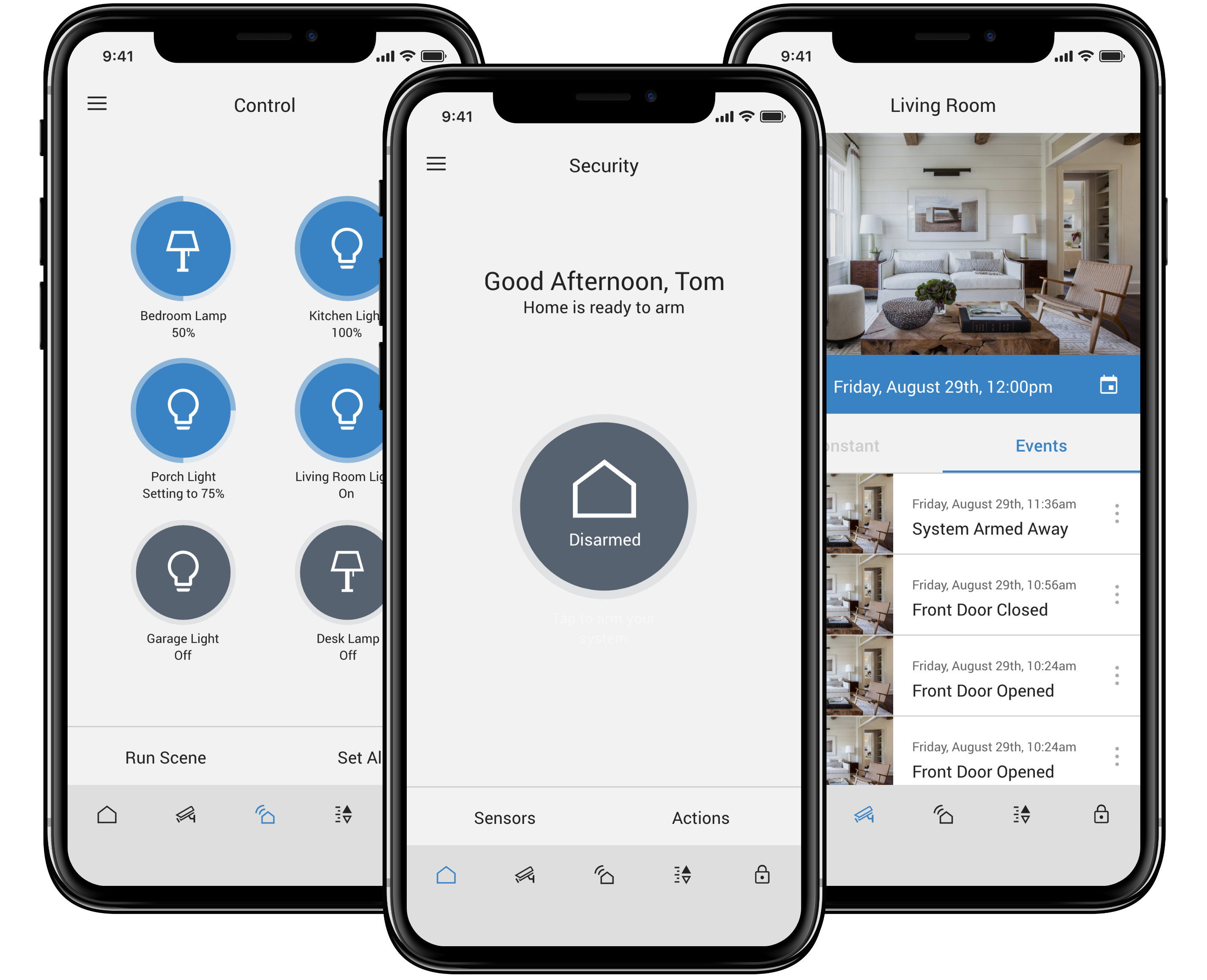 What Our Customers Say
We're working around the clock to further improve our home alarm products and will always provide you with the best value & exceptional customer service.
Need an all around Home Security System? This is it. You can build it as small or as large as you want or need, with low hardware costs, maintaining affordable monthly monitoring fees with no long term contracts. Richard B
This system is top notch. Not only do I feel incredibly safe inside my home, but I love the countless features I have access to. All the functionality of a more expensive system at literally a fraction of the cost. Simply couldn't be happier. JMD
I needed a system from TP in a hurry and they came through. Easy to setup with assistance from Tech support. Not sorry at all I chose them. Very low monthly cost for five star monitoring and save a pile of $$$ on insurance Ken S