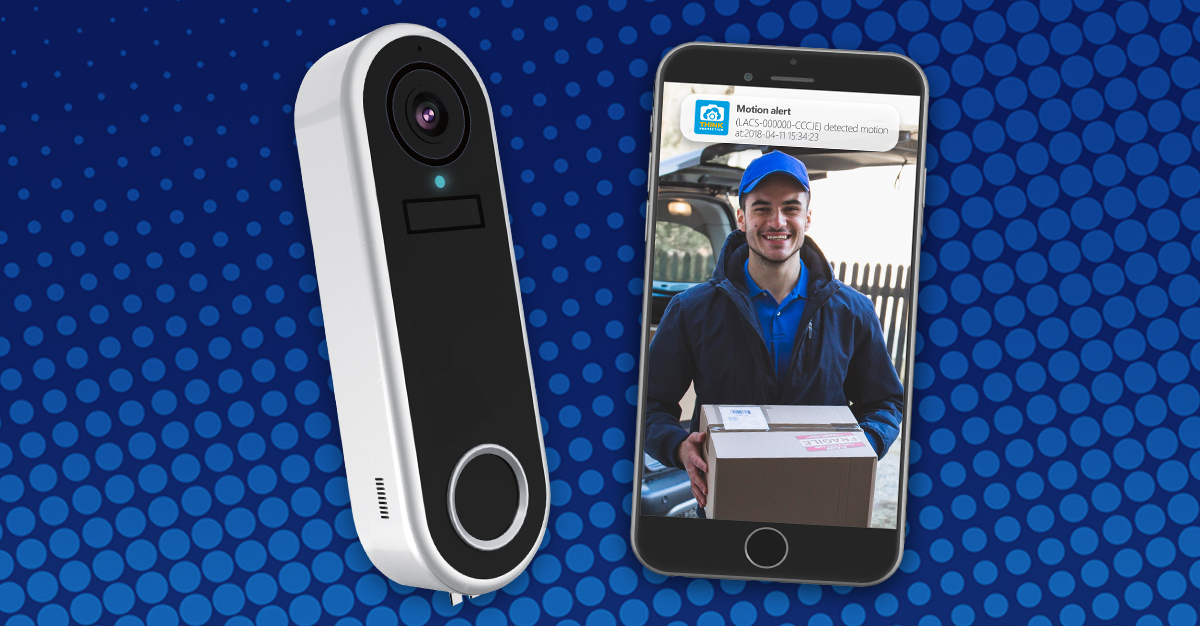 Introducing Think Protection's New Wireless, Rechargeable Battery
Powered Doorbell Camera! We are delighted to introduce this innovative new product to add an extra level of security to your home or business!
Here are a few features of our Rechargeable Battery Powered Wireless Doorbell Camera:
 
• 100% Wireless Installation
• 180 Degree Wide Viewing Angle
• 1080 HD Video Resolution
• IP65 Professional Waterproof
• Free Local Loop Record
• Real-Time Video and Full-duplex Audio
• Day/Night Vision
• Response Time Less Than 3 Seconds
• Includes Indoor Chime

Our New Wireless Rechargeable Battery Powered Doorbell Camera is available now at the incredible price of $199.99 with no additional monthly charge! You can add the New Wireless, Rechargeable Battery Powered Doorbell Camera to any Think Protection home Alarm Package for only $129.99.  
For the month of January, current Think Protection customers have the opportunity to save EVEN MORE – $100 Off – Only $99.99.
Add one to your Think Protection alarm system today by calling 1-855-768-4465.