This sensor detects if a garage door is open or closed, sending a signal to your alarm & notifying you.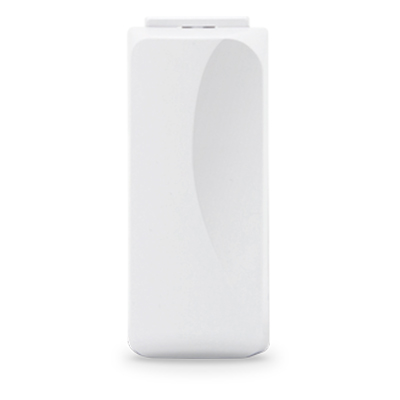 • Open and Closed Status Notifications
• Wireless – No Wiring Required
• Tamper-proof cover
Where should I put this?
Our tilt sensors should be installed on any garage doors you wish to monitor. When placed on the top inside panel of your garage door, the sensor will send "opened" & "closed" signals to your system if the door's pitch exceeds 45 degrees.
How many do I need?
We recommend you have 1 per garage door you wish to secure.
Anything else I should know?
With our free mobile app you can configure notifications on your smartphone so you can receive an alert whenever your door is detected as "opened".
Need to expand your existing Think Protection system?
Call 1-855-768-4465 to add equipment anytime
3.25 x 1.40 x 1.05 inches
85% non-condensing relative humidity