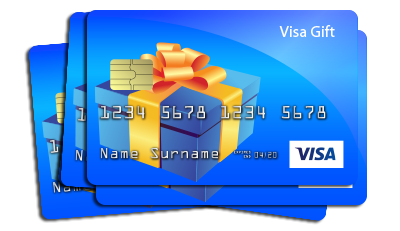 Refer and Receive a $25 Visa Gift Card!
There's never been a better time to spread the word about Think Protection!
If you refer a new customer to Think Protection between May 24th and May 31st, 2019, you'll receive a $25 Gift Card! There's no limit to the number of people you can refer. Plus not only will you receive your $25 Gift Card, they'll also get $25 off their purchase!
Start referring Think Protection today!
You
Fill out the form above

Refer as many friends as possible – the more friends that sign up, the more gift cards you'll receive!

1 month after your friend signs up, your $25 Gift Card is sent
Your Friends
Receive an email telling them about Think Protection's value and services

They also receive $25 OFF their purchase of a new Think Protection system

Can either purchase online or can call Think Protection at 1-855-768-4465
Questions? Call Us!
1 855 768 4465
TERMS AND CONDITIONS
For each referral, the existing customer who makes the referral (the "Customer") will receive a free $25 Visa Gift Card. The new customer referred to Think Protection (the "Friend") will, in turn, receive a $25 discount on any alarm package.
Both Customer and Friend must have active accounts in good standing (with no past due balances) at the time the reward becomes payable in order for either the Customer or Friend to receive the referral reward.
Referral reward becomes payable only after the Friend activates a new account with Think Protection, and completes the 30-day risk-free trial.
Friend must not be an existing Think Protection customer at the time of the referral.
To be eligible for a referral reward, Customer must submit the referral by providing Friend's name and contact information at the following website: https://www.thinkprotection.com/refer-a-friend/.
There is no limit to the number of Friends a Customer can refer.
Customer will be eligible for one referral reward for each system purchased by Friend at the time of Friend's initial purchase. Customer will not get referral rewards for any additional system(s) purchased by Friend at a later date.
Only one Customer may receive referral rewards for referring a particular Friend. If multiple Customers submit the same referral, credit will be given only to the earlier referral.
Think Protection employees and their family members are not eligible to participate in the referral rewards program.
This referral rewards program is intended to incentivize Customers to refer their family, friends and personal acquaintances. No referral reward will be given for referrals generated as a result of links posted on a website or other public forum. We reserve the right to deny referral credit when we have reasonable cause to believe the Friend is not personally known to the Customer.
Think Protection reserves the right to modify or discontinue the referral rewards program at any time without notice.
Think Protection reserves the right to provide the reward in the form of a pre-paid Visa, Mastercard or American Express card