State of the art alarm system where advanced technology comes standard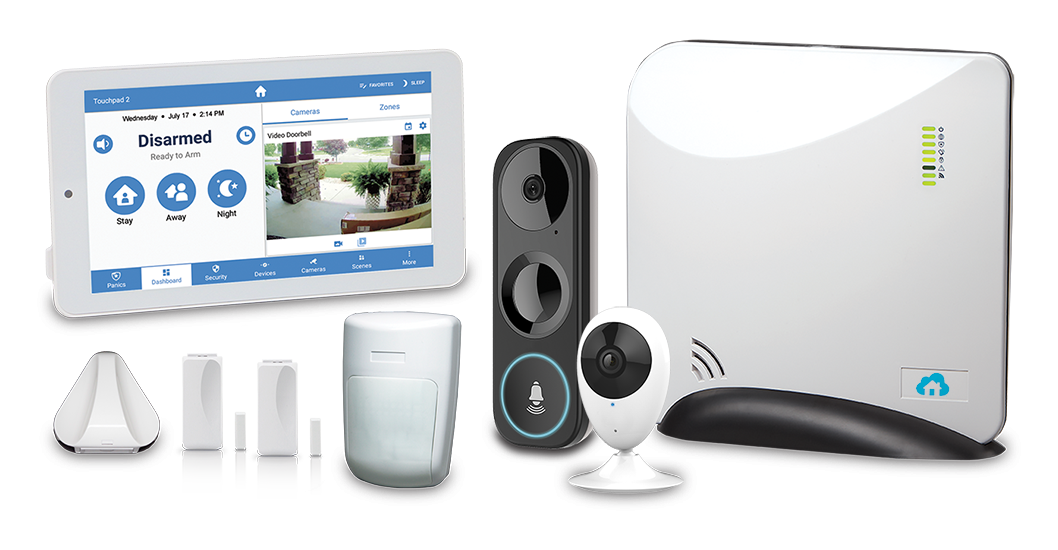 Our sensors connect to the base unit wirelessly via RF or Bluetooth. All equipment is easily installed, requiring no drilling, which won't leave holes in your walls.
Pets are part of the family, your home alarm shouldn't treat them otherwise. Our systems use pet immune motion sensors to tell canine from crook, so your furry companions can roam free with no false calls.
Just plug in the base unit, peel & stick the sensors & call us to activate. No technical background needed to set up. Installation takes around 30 minutes and we'll walk you through it over the phone.
Burglars may attempt to smash the base unit before the alarm signal can be sent out. With our Failsafe in place, if the connection between your alarm and the central station goes offline before sending a "disarmed" signal, an alarm will still be triggered.
Flexible "Anytime" Upgrades
Our system is designed to be as flexible as possible. You can add extra sensors, cameras, or services at anytime. This can easily be done during the package customization through the online store or over the phone.
Get protected & connected with state of the art, award-winning technology.

In the event of a power outage, the built-in rechargeable battery will keep your system powered for up to 24 hours.

Doesn't matter if you're at home or on the go you can easily arm & disarm your system through our mobile app.

Control lights, plugs, thermostats, locks & more with our Home Automation upgrade and mobile app.

Smartphone notifications inform you if the system was disarmed, sensors triggered or if batteries are low.

Create zones and label sensors so you can know exactly which sensor was triggered and where it's located in your home

Create and assign access codes in the mobile app. Set them to expire or have them work during hours you choose.

Software updates will be pushed directly to your ThinkPro base unit, keeping you up to date & protected.

Our systems come with a full 3-year warranty on all parts to ensure you stay protected in the long run.
Protection for customers without breaking the bank. Ideal for those with smaller homes, apartments or condos.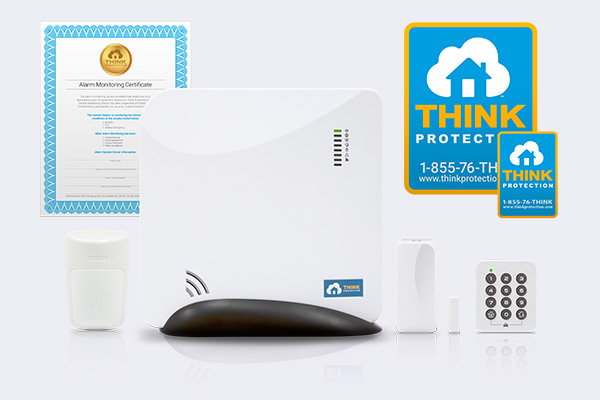 Our bestselling package that provides powerful and effective protection from burglary & home intruders.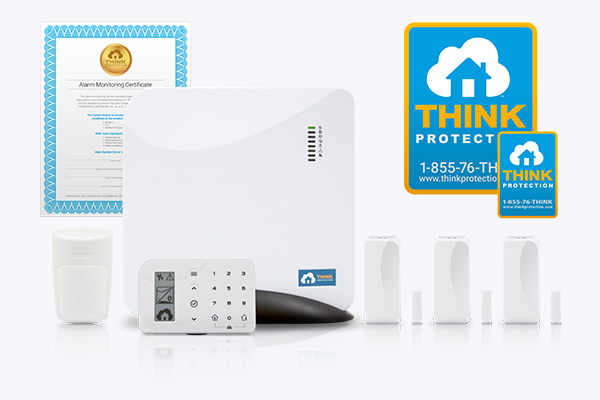 Our Premium Package protects large homes from both burglary & hazard threats.